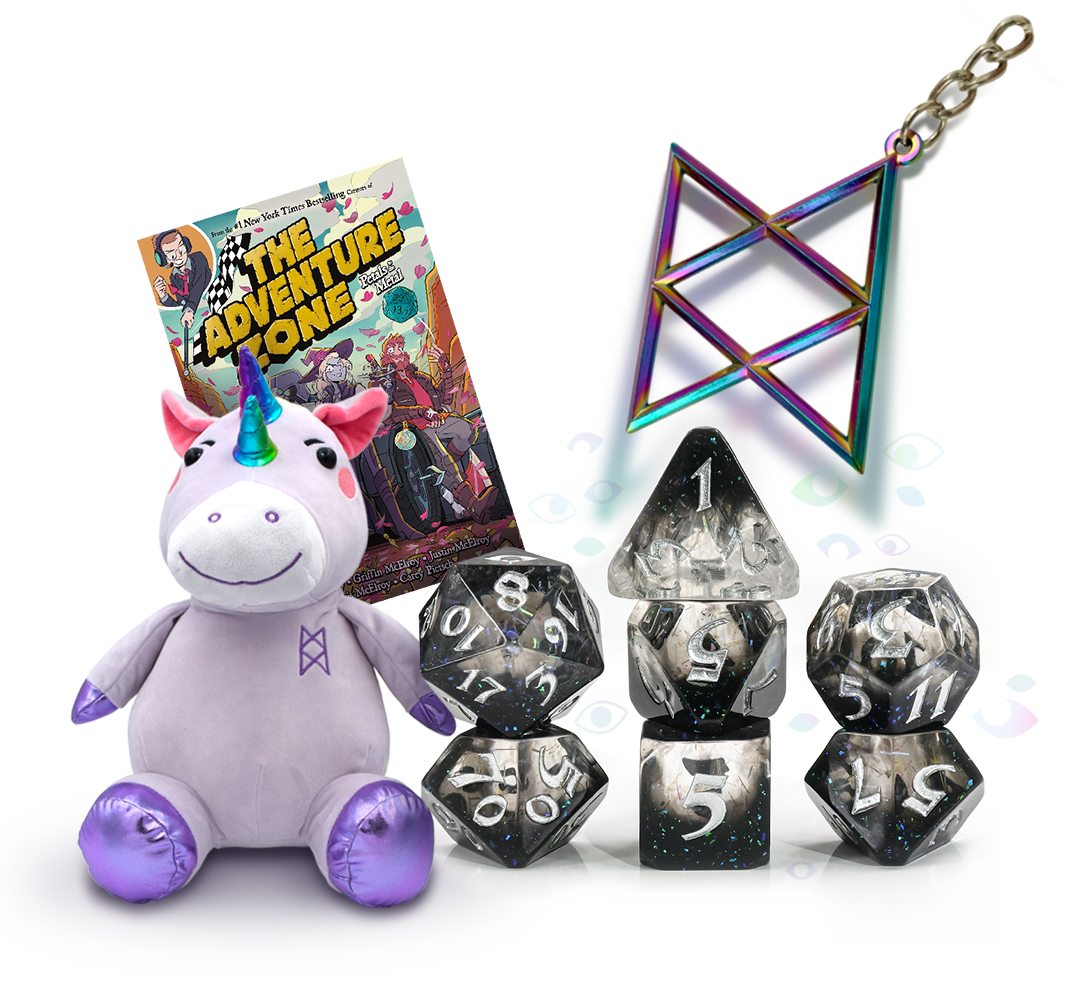 What's new in December?
This month we have a brand new set of inky, sparkly, glitchy Hunger Dice designed by Evewynn, a resplendent metal Balance Keychain, and a Petals Book Bundle that includes a copy of the graphic novel, and a Garyl plush!

Ten percent of merch proceeds this month will go to Harmony House "An organization seeking to end homelessness in the Huntington area through permanent housing and supportive service programs."
Babe, wake up. New Deathblart dropped.